FLOLiO Scholarship: Fueling Passion for Web3 Innovation
Are you a visionary student with a passion for Web3 technology and its potential to reshape the digital landscape?
At FLOLiO, we believe in empowering the next generation of innovators who are eager to explore the limitless possibilities of Web3. That's why we're excited to announce the FLOLiO $1,000 Scholarship, designed to support and nurture students who are driven by their curiosity and dedication to the decentralized web.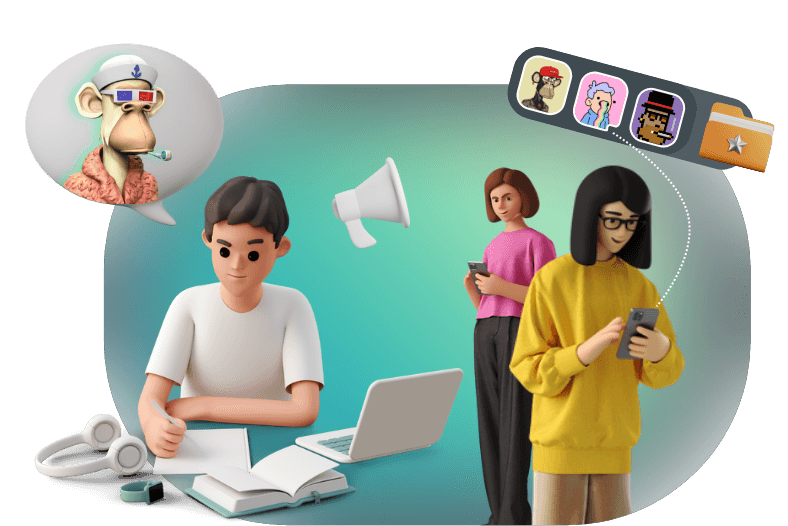 Why FLOLiO Supports Web3 Enthusiasts
At FLOLiO, we recognize the transformative power of Web3 and its potential to reshape industries, enhance privacy, and provide new avenues for creativity. We believe that by investing in the education and aspirations of students who are captivated by this technology, we can accelerate the progress of Web3 and its positive impact on society.
Our $1,000 scholarship is open to students who are enthusiastic about Web3 and its various applications, from decentralized finance (DeFi) and non-fungible tokens (NFTs) to decentralized applications (dApps) and beyond. We encourage applicants from diverse academic backgrounds who can demonstrate a strong commitment to Web3's principles of decentralization, security, and user empowerment.
To be considered for the FLOLiO $1,000 Scholarship, applicants are required to submit the following:
Selection Process
Our panel of experts will evaluate applications based on the depth of understanding of Web3, the creativity of ideas presented, and the potential impact of the applicant's work on the Web3 ecosystem. Finalists may be invited for a virtual interview to further discuss their perspectives.
Investing in the Future of Web3
Join us on our mission to foster the growth of Web3 technology and inspire the pioneers of tomorrow. The FLOLiO $1,000 Scholarship is just one way we're committed to supporting the visionaries who will shape the decentralized future. We look forward to reviewing your applications and witnessing the incredible ideas you bring to the table.
Fuel Your Passion: Apply for the FLOLiO Scholarship Today!