Case Study: Bridging the Web2 & Web3 Funnel Divide with PerxPal & FLOLiO's Advanced Attribution Tracking for Enhanced Marketing Strategies
In the rapidly evolving landscape of online marketing, the Web2 sphere has long been accustomed to harnessing the power of attribution tracking tools like Google Analytics to gain invaluable insights into campaign performances and conversion metrics.
This integration has seamlessly provided eCommerce platforms, such as Shopify or WordPress sites, with the ability to effectively track and measure the impact of their marketing endeavors.
However, as the Web3 world gains momentum, a new set of challenges emerges for companies seeking to track attribution for both on-chain and off-chain actions.
Conversations with numerous NFT and DeFi projects have illuminated the very real struggles faced by these entities in gauging the effectiveness of their campaigns.
These challenges spurred the innovation team at FLOLiO to embark on a journey that culminated in a pioneering use case that demonstrates how PerxPal, a platform offering CashBack and Crypto rewards for shopping top brands, leveraged the power of FLOLiO's cutting-edge attribution tracking and performance marketing stack.
Not only did this integration ignite PerxPal's growth trajectory, but it also empowered them with unprecedented visibility into the efficacy of their paid and organic marketing initiatives.
In this case study, we examine the revolutionary fusion of Web2 and Web3, where PerxPal and FLOLiO joined forces to bridge the attribution gap and unlock new dimensions of marketing success.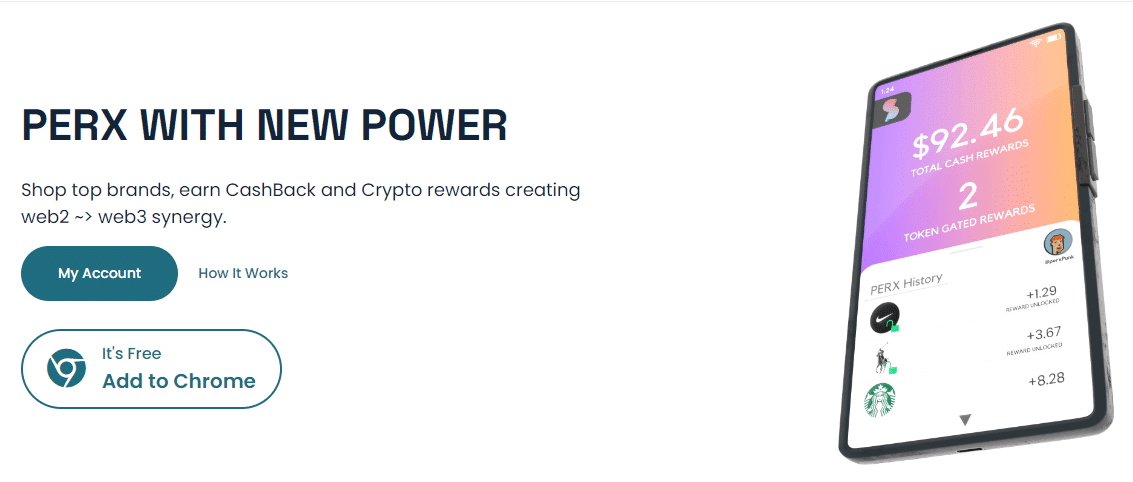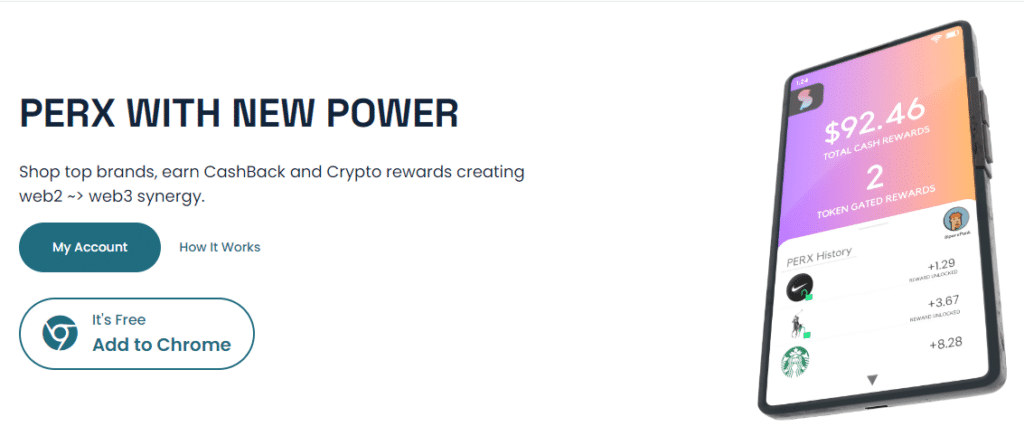 PerxPal's use case was all set to launch a dynamic mix of paid campaigns, from Google Ads to in-app rewards, influencer-powered social posts, and buzz-worthy press releases.
They had their sights firmly set on clear goals – driving new User Sign-Ups, Verified Emails, and encouraging browser extension downloads.
But that's not all; they were eager to inspire affiliates to share custom URLs within their communities and get rewarded for generating fantastic engagement.
PerxPal, in it itself, may still appear to be a relatively standard CashBack platform. Yes, those aforementioned features above certainly aggregate a lot of useful tools into 1, but for the most part of all that technology is already available.
The key differentiator is PerxPal's ability to unlock additional "Perx" for Web3 users for owning certain digital assets. This is the first step in how PerxPal plans to help bridge the gap between mainstream Web2 brands, and emerging Web3 communities.
However, tracking those users who connect their wallets to enjoy extra "Perx" while shopping top brands was no small task.
The team knew that nailing attribution for connected wallets was key to turbocharging both their paid and organic campaigns, making sure they attract more Web3 users.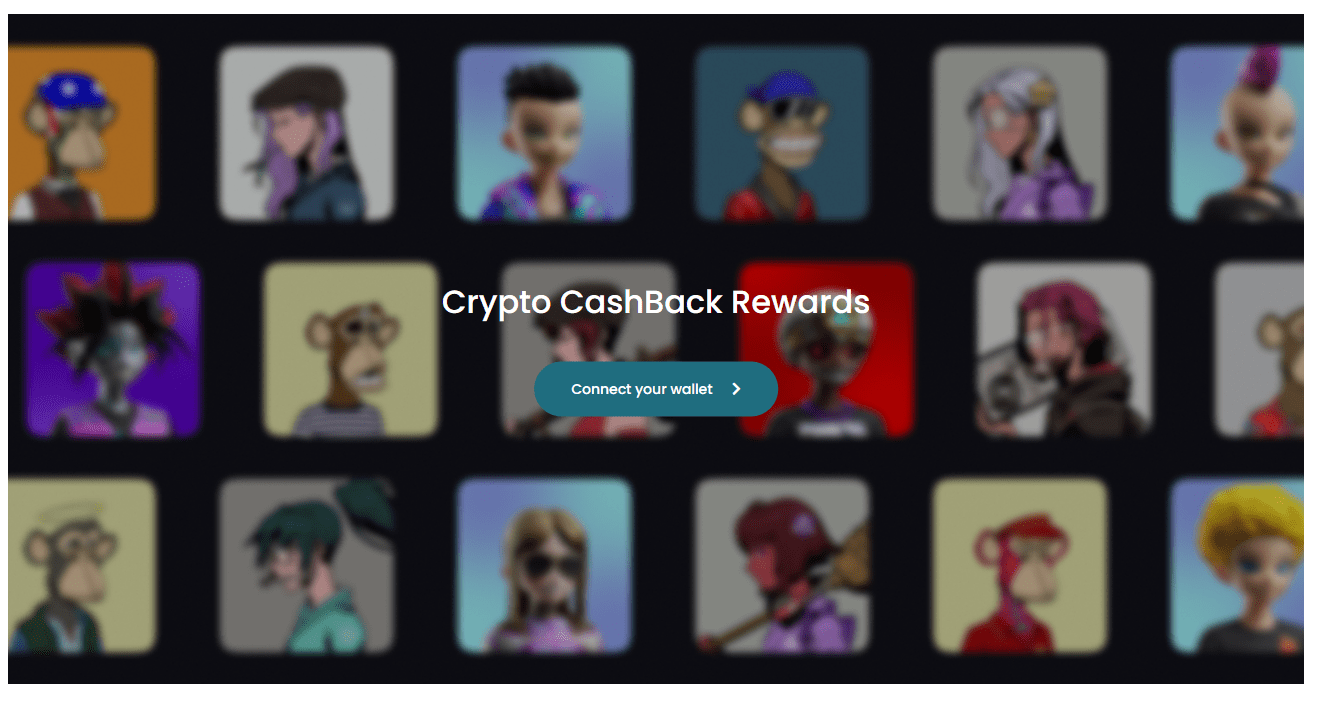 The team also wanted to dive into the world of user holdings and value each user's portfolio, creating personas that would guide their future campaigns.
As any savvy marketer knows, tracking and measuring success are the compass to steer resources most efficiently.
In a sprint of collaboration and FLOLiO's core technology, PerxPal launched with a bang and gained unprecedented visibility.
From real-time campaign insights to tracking user actions and optimizing Web3 outreach, PerxPal's growth surged as the true power of accurate attribution tracking was unlocked.
The FLOLiO and PerxPal team worked hand and hand to closely monitor site-wide KPIs, including Unique Visitors, Total Pageviews, and Bounce Rates.
The campaigns we ran successfully drove traffic to the site, with users spending an impressive average of ~2.5 minutes exploring ~3 pages per visit.
These metrics provided us with a strong indication that users landing on the PerxPal website were genuinely connecting with the offering and engaging with the content.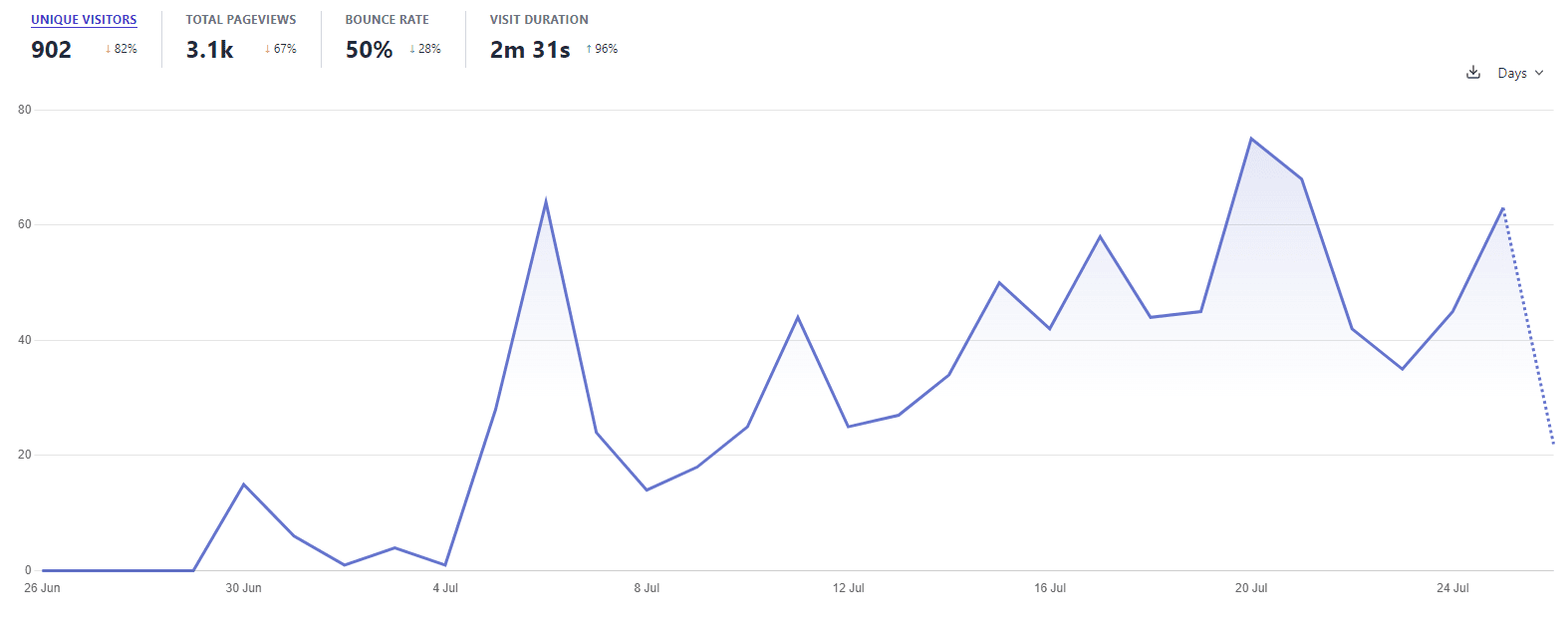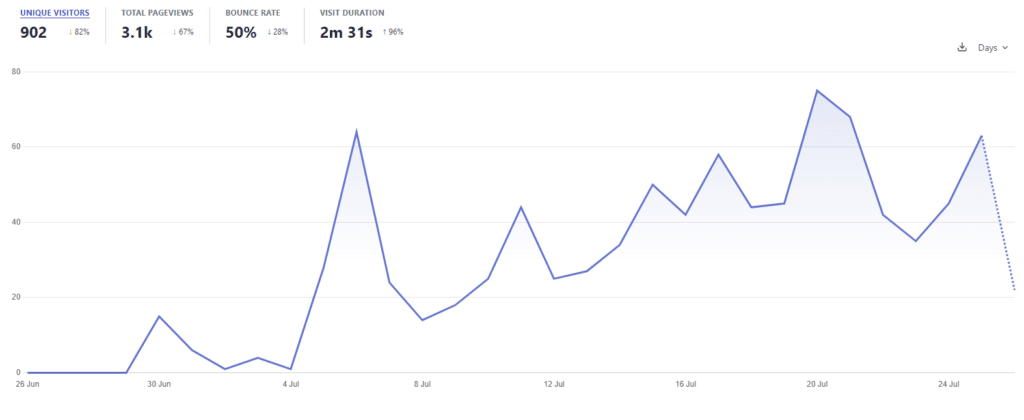 With the FLOLiO attribution tracking dashboard, the PerxPal team enabled seamless data filtering, based on the conversions they were tracking, as shown below with the new User Sign Ups.
Witnessing an impressive 28.7% conversion rate, sparked curiosity, prompting us to delve deeper into understanding the reasons behind this remarkable figure.
The next logical step was to explore whether these converted users are actively engaging with the site post sign-up, unraveling the full story behind their journey.
User Sign Up Data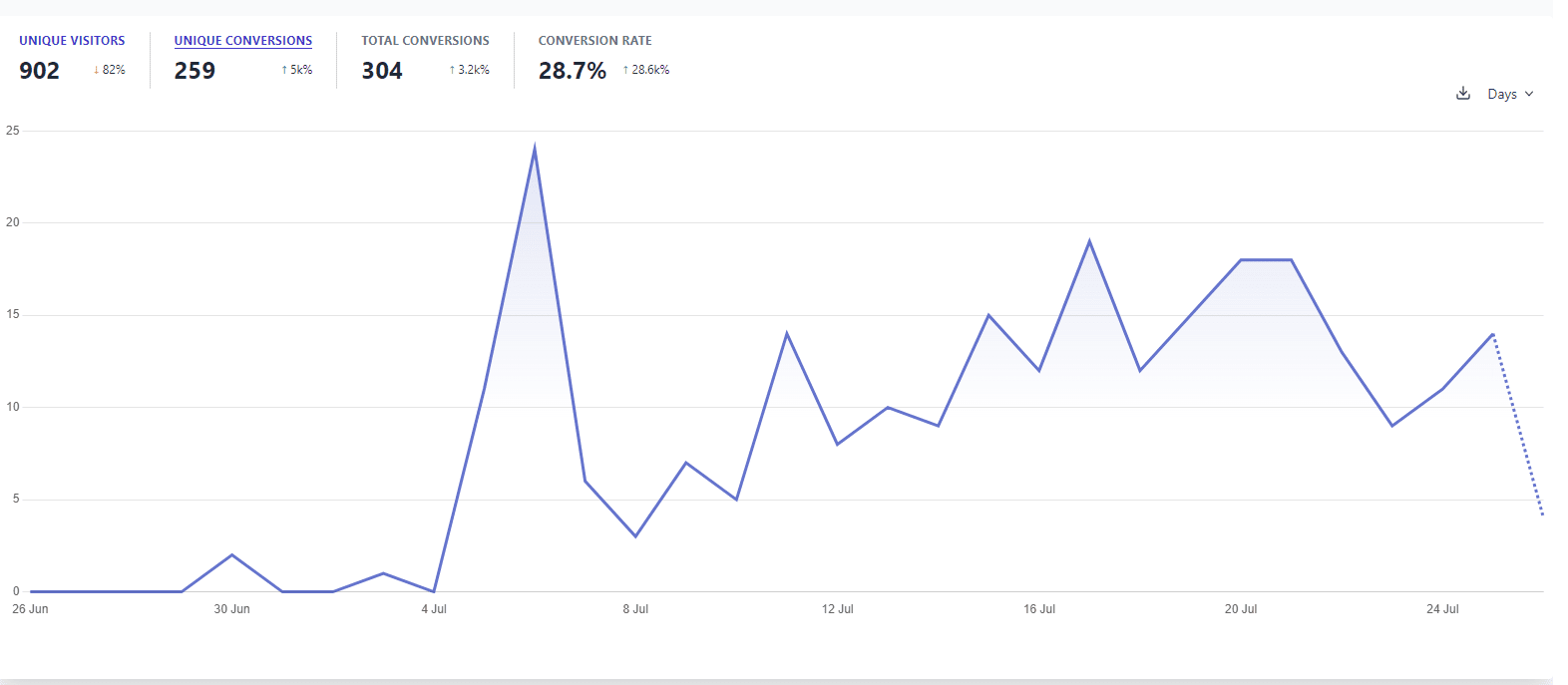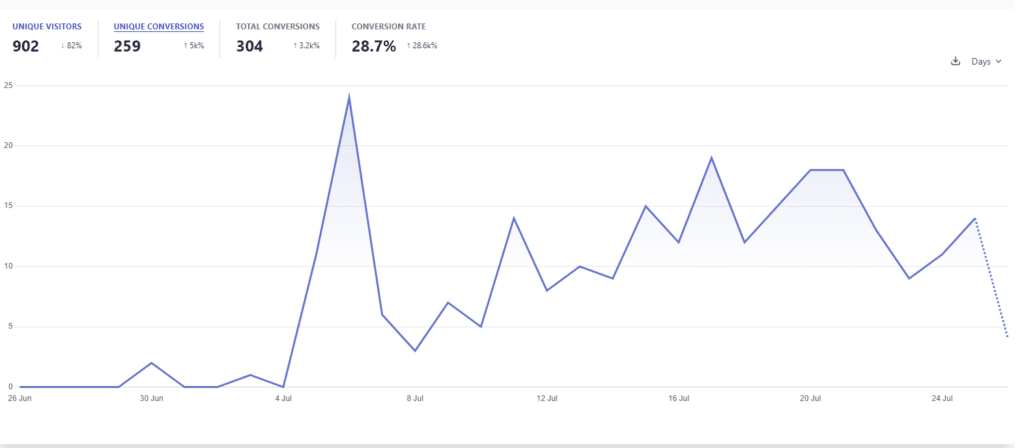 The burning question on the minds of the PerxPal team was: "Where are our users coming from, and how can we identify the campaigns with the highest conversions?" As you can see from the data below, we provided the team with the top sources, enabling them to dive deep into UTM parameters and pinpoint the actual campaigns driving user engagement.
Moreover, the top pages proved instrumental in understanding user navigation and identifying potential drop-off points, empowering the team to make strategic enhancements that minimized user drop-offs and maximized overall engagement.


Given PerxPal's primary focus on a US customer base at launch, the team prioritized ensuring that the traffic was predominantly US-centric. The dashboard map with drill-down capabilities provided valuable data in this regard.
Furthermore, with the release of their Google Chrome extension, enabling CashBack on top brand sites, natively, the team sought clarity on users' browser preferences.
Armed with this data, they could make informed decisions about releasing extensions for other browsers like Firefox, Safari, and Microsoft Edge.
What was achieved here was a gained visibility into users' device preferences, distinguishing between Desktop and Mobile users, and assisting them in strategizing for the rollout of their iOS and Android Apps.
The power of data-driven decision-making was at its finest, propelling PerxPal towards a successful journey of continuous growth and expansion.

Additionally, we customized tracking for PerxPal's Web2 goals, providing flexibility to dynamically filter data based on specific needs.
With this feature, the team could seamlessly select any of the goals below and unlock a treasure trove of insights.
By clicking on the "extension installed" goal, they discovered an impressive conversion rate of 26.6%, with a significant 51.6% of those conversions attributed to reward campaigns in partnership with a gaming publishing network.
The power of these dynamic dashboards enabled the team to effortlessly view conversion metrics, traffic sources, and device preferences for each selected goal, painting a comprehensive picture of campaign performance and guiding strategic decision-making with unprecedented precision.

We were also instrumental in configuring additional tool sets, such as Microsoft Clarity, which provided Heat Maps and Session Recordings.
This rich data source offered unparalleled views into how users navigate the site, allowing the team to continuously enhance the user experience based on real user behavior.
With this powerful tool in their arsenal, PerxPal gained a deeper understanding of their users' interactions, enabling them to make data-driven improvements that would keep their platform at the cutting edge of user satisfaction.
Now we come back to the bridging of the Web2 & Web3 worlds. The PerxPal team embarked on a mission to create the most native experience, where Web2 brands could connect and engage with Web3 users while they indulged in their favorite online activity – shopping! For Web3 users, the incentives were crystal clear: connect their wallets and unlock additional CashBack rewards for their purchases.
To capture this interaction effectively, we built a specialized funnel for PerxPal, enabling the ability to track and assess the Web3 community's interest in engaging with top brands and earning CashBack through their purchases.
This crucial information became the catalyst for empowering PerxPal to craft a seamless convergence between the Web2 and Web3 domains, making shopping a delightful and rewarding experience for all involved.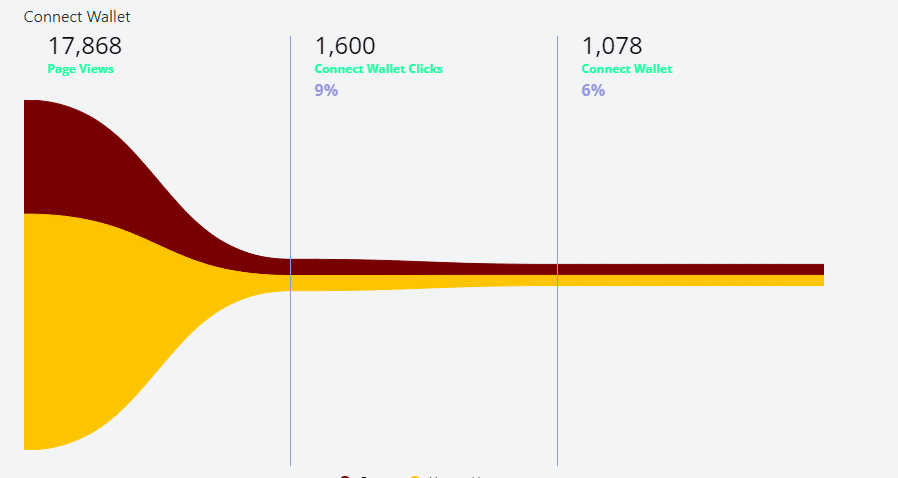 In the realm of marketing, understanding your customer base is paramount, and Web3 introduces a whole new level of sightlines into user behavior through their holdings and activity.
As a crucial starting point, the FLOLiO team unlocked the portfolio tracking & valuation suite for PerxPal, granting them detailed user information i.e. asset holdings and portfolio valuations to name a few.
With this powerful tool at their disposal, the team gained a solid foundation for persona building and empowering projects to become trailblazing marketers in the Web3 landscape.
There's still more to explore and accomplish, but the stage is set for PerxPal and other teams to leverage the full potential of Web3 data and elevate their marketing efforts to unprecedented heights!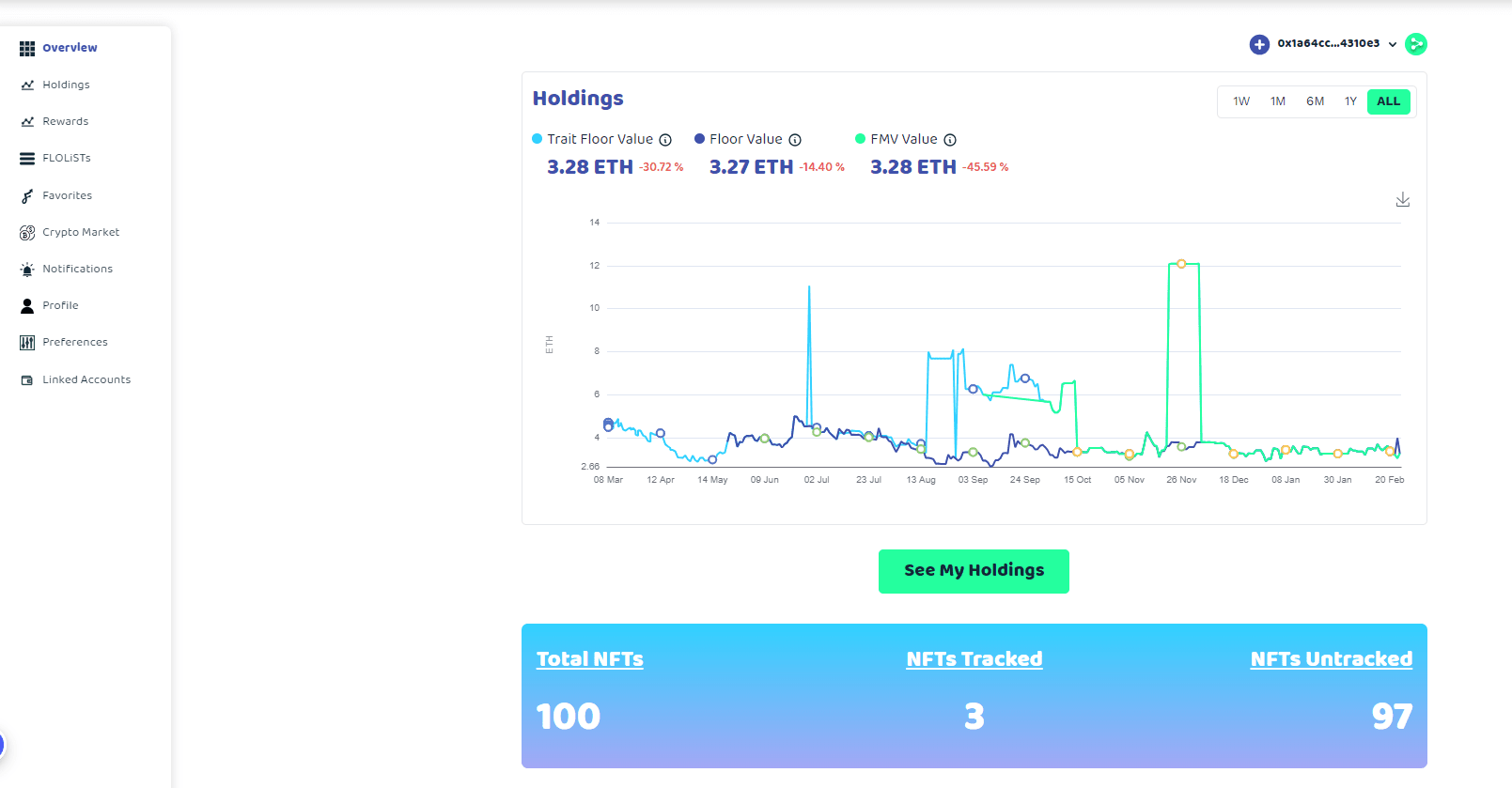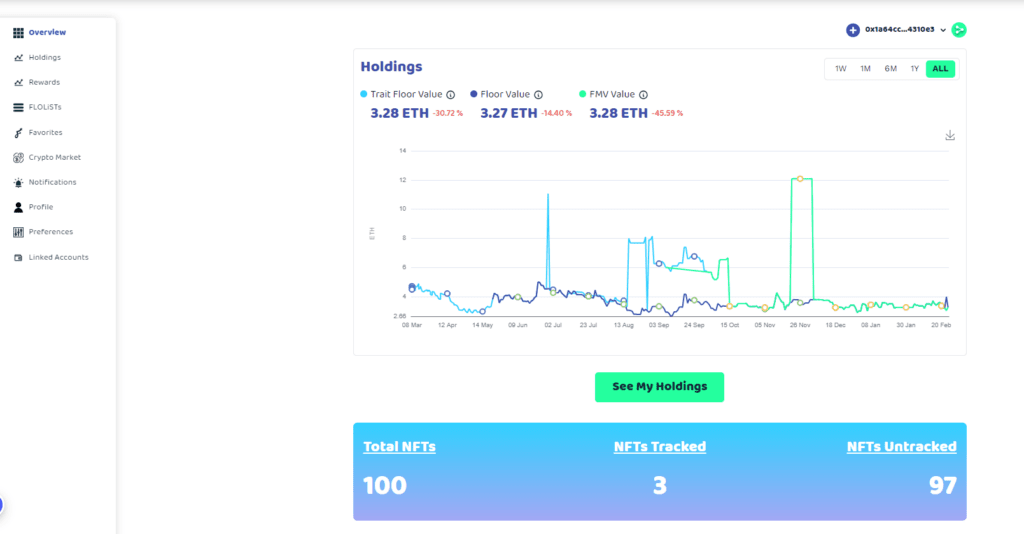 Exciting times lie ahead!
Embracing the AI revolution, FLOLiO recognizes the importance of empowering its clients with cutting-edge NLP technology.
Meet CLiO, our personal AI assistant, designed to facilitate seamless communication with your data. With CLiO at your side, you can effortlessly gain insights on top-performing conversion sources and collaborations, working together to optimize your marketing efforts for unparalleled impact.
Don't miss out on the limitless potential of advanced AI – start harnessing its power today with FLOLiO. Get ready to take your marketing endeavors to new heights with CLiO by your side!
In conclusion, FLOLiO's advanced attribution tracking technology presents a game-changing opportunity to enhance your project. As showcased, it provides invaluable insights into user behavior, drives optimization of conversion rates, and elevates your marketing strategies to new heights.
With FLOLiO's cutting-edge solutions, your data analysis reaches unprecedented levels of precision, backed by the power of AI.
If you're eager to unlock the full potential of your project and explore how FLOLiO can revolutionize your journey, don't hesitate to reach out to us at https://flolio.com/contact. Our team is thrilled to assist you in achieving your goals and making your project a resounding success.
Let's embark on this transformative journey together!